Tile Priority plugin for Rpg Maker MV and MZ
Have you ever tried to use large sprites on your rpg maker project only to see the following happening when moving in front of a tree?
This plugin will fix this problem for you!
It uses terrain tags to identify how far the tile is from the ground: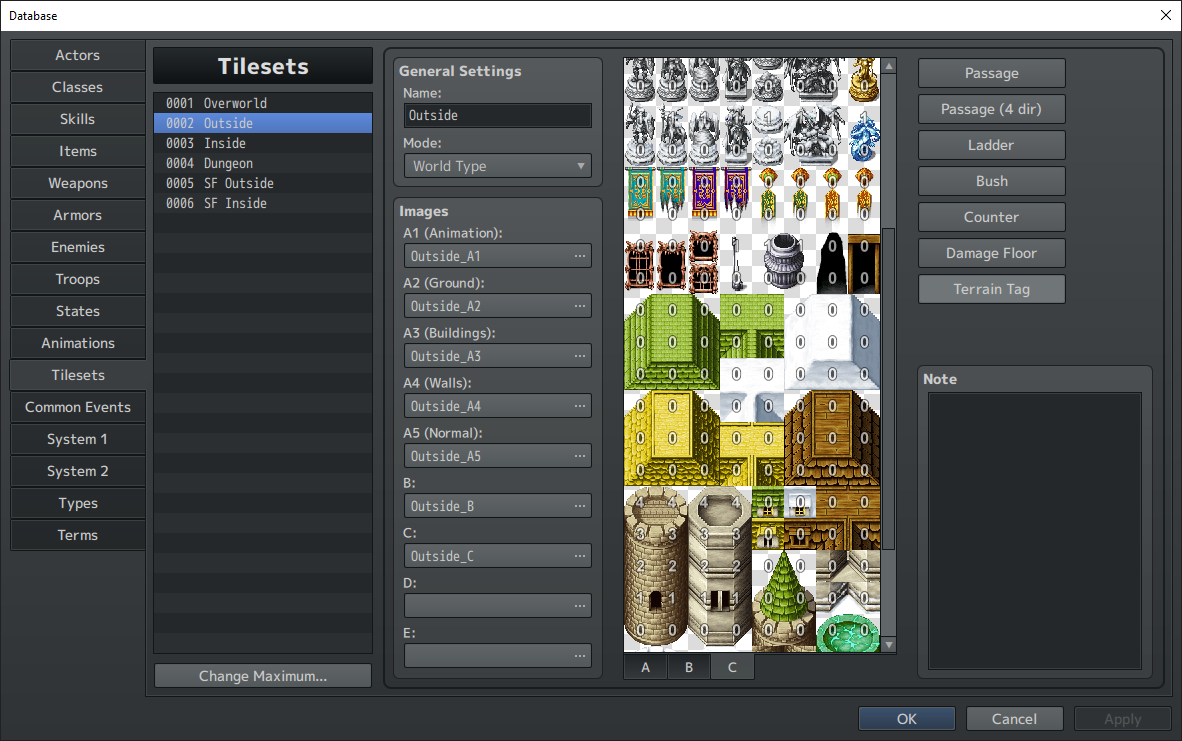 The plugin will only modify tiles that use the star passability and have a terrain tag that is not zero. No other configuration is necessary.
Purchase
In order to download this plugin you must purchase it at or above the minimum price of $3 USD. You will get access to the following files:
Cyclone-TilePriority for MZ
10 kB
Cyclone-TilePriority for MV
21 kB
Comments
Log in with itch.io to leave a comment.
Work fine on Windows but when I exported it to Android, it said "SyntaxError | Unexpeteced Token ?"
What are you using to run the game on android? My guess is that android is using an older version of Javascript and is not compatible with some command I use.
Well I use the latest Android Studio version to generate apk files and run the apks on Nox Player. Nox is a simulator so it should be just like on phones.
I'll update the plug-in tomorrow to make it compatible with older js versions and it should work then.
Hey Hudell, great plugin, definitely a must. I am having an issue, however, with layer priorities in the editor. The plugin is placing items from layer 4 below items from layer 3. Whilst I am sure this is intentional for some other applications, I am uncertain as to how to work around this.

PS: without the plugin the trees appear correctly the same way as in the editor.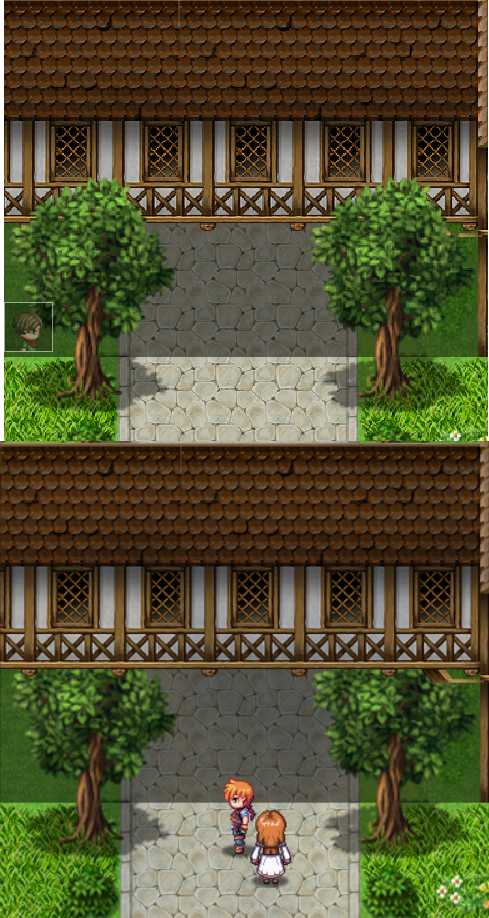 Try changing the priority value of those tiles. The layer in which they are used shouldn't make a difference, only the priority value does.
Didn't have much hope for such a plugin after VE departed from RM. CHEERS! (What a joke, that they didn't built this into MZ after they made so much fuzz about the XP-Layer System).

Do you have something similar for parallax maps?
I can't think of any use for such a plugin on parallax maps, what would you like the plugin to do?
I want to achieve a similar effect but with parallax layer of the map, without switching the layer on and off like a madman.
Use events for the large stuff instead of adding them to the parallax layer and it will work automagically, without needing any plugins.